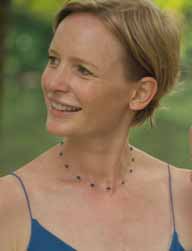 Rachel Valentine was born in Kent and grew up in both the UK and Germany. She read psychology at Warwick University, then physiotherapy at Brunel. She then practiced as a physiotherapist in the NHS in London until her husband's work took them to Singapore where they lived for 6 years before returning to the UK in 2013.
Rachel has always enjoyed writing, encouraged when she won a limerick competition at the age of 8 (although she suspects she may have been the only entrant!). She now has two little boys of her own and has rediscovered how much she loves writing for children.
Marmaduke The Very Different Dragon
Rachel's debut picture book,
Marmaduke The Very Different Dragon
was published by Bloomsbury in 2014. Her second book is,
Marmaduke the Very Popular Dragon
and will be published in 2016. Rachel also has two new books under contract with Random House, the first of these,
Don't Mess with the Princess
is due to be published 2017.
Rights information:
UK Publisher: Bloomsbury,
All other rights: Bloomsbury except;
Film and TV rights: Lindsay Literary Agency